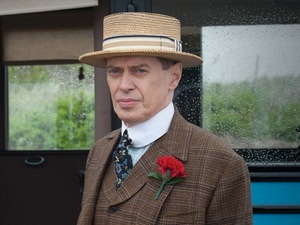 Hello ladies!
NEW YORK – The week after announcing the world's sexiest woman – Mila Kunis (?) – Esquire have now declared the world's sexiest man: Steve Buscemi.

Usually the editors would use a panel of women to decide on who to bestow the 'World's most prestigious honor' but the results in the past have always left the male readership dissatisfied, disgruntled and overly pressured and so this year, in a break with tradition, the editor's allowed a panel of male experts to vote. They took into account such factors as 'Is he taller than me?' and 'Who do I think of to delay orgasm?' and came up with a short list that included Robin Williams, Jack Black and Max Von Sydow.

Unlike 'The World's Sexiest Woman' Mila Kunis, Buscemi will not be appearing on the cover, or doing a three minute black and white promo video looking sulky in a lacy bra. The news was announced at three o clock this morning and it is believed Mr Buscemi will not be told.
(Visited 91 times, 1 visits today)